Čim ujutro otvorim oči, vidim film. Eksperimenti u umjetnosti u Jugoslaviji u 60-ima i 70-ima
Muzej moderne umjetnosti, Varšava, Poljska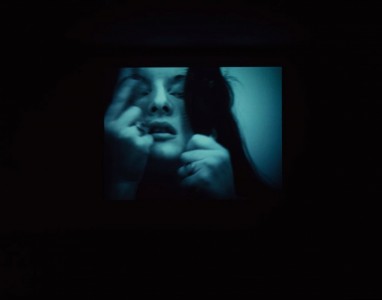 ---
kustosica: Ana Janevski
---
The new Museum of Modern Art in Warsaw has chosen to begin it's exhibiting program with such a subject for a twofold reason. Its principal mission is to map and research the art scene of the region known as Eastern Europe, Central Europe, former eastern bloc or, most recently, "new Europe".
Secondly, the developments in visual arts in Yugoslavia in the 60's and 70's were not exempt form the radical redefinitions of the art practice characteristic to this ever fascinating period in history. Art embarked on a journey into reality beyond the confines of the studio and the gallery, in an attempt to be more responsive to the world.
Yugoslavia, a unique sociopolitical entity, itself an experimental federation bound by internationalism became a fertile ground for a completely new art practice. The trigger for the exhibition was the reflection of the phenomena of experimental film developed in the amateur cine clubs in the 60's in Zagreb, Beograd and Split. Experiments in film and art and the interaction between those fields propose a new standpoint in examining radical changes in artistic expression and behaviours. A Tomislav Gotovac's quotation has been chosen for the title of the exhibition to underline his pioneering role in the permeation of art and film, in experimental filmic strategies and new formats in visual arts, as well as in the awareness of nonmethaporical and anti-narrative character of contemporary artistic language.
The exhibition strives to give an outline of the new radicalization of visual codes and the emergence of new artistic forms in the 70's in Yugoslavia – from video to the use of artists' body, from the redefinition of exhibition strategies and concepts to intervention in public spaces, till the final abandoning of the borders between art and life.
---
Artists:
Marina Abramovic, Dimitrije Basicevic Mangelos, Crveni Peristil, Attila Csernik, Radomir Damnjanovic Damnjan, Braco Dimitrijevic, Nusa & Sreco Dragan, Ivan Ladislav Galeta, Gorgona Group, Tomislav Gotovac, Group of Six Artists, Zlatko Hajdler, Sanja Ivekovic, Julije Knifer, Ivan Kozaric, Vladimir Kristl, Dusan Makavejev, Ivan Martinac, Dalibor Martinis, Slavko Matkovic, Slobodan Era Milivojevic, OHO, Mihovil Pansini, Nesa Paripovic, Zivojin Pavlovic, Vladimir Petek, Ivan Picelj, Bogdanka Poznanovic, Vojislav Rakonjac, Vjenceslav Richter, Milan Samec, Aleksandar Srnec, Mladen Stilinovic, Laszlo Szalma, Balint Szombathy, Rasa Todosijevic, Goran Trbuljak, Sava Trifkovic, Josip Vanista, Ante Verzotti.
IZLOŽENI RADOVI IZ KOLEKCIJE MARINKO SUDAC