ANDRAŽ ŠALAMUN
1947. - 1947.
Biografija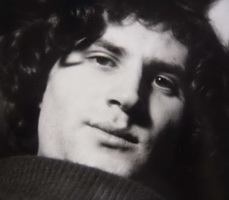 The Slovenian painter and philosopher Andraz Salamun, was born on July 30, 1947 in Ljubljana.
In 1975 he earned his degree in Comparative Literature from the Faculty of Arts in Ljubljana. Between 1966 and 1971 he was a member of OHO. Initially he made paintings; and later on created objects, photo projects and installations constructed with "poor" materials. His objects which emphasize the tactile quality of the materials (plaster, iron, glass, etc.) and their linkage, are remarkable. During the last phase of OHO Andraz Salamun completed a series of conceptual projects. In the seventies he painted abstract canvases, and in the eighties, large canvases with animal motifs. He has been exhibiting his work since 1975 and has had over fifty solo exhibitions at home and abroad. He was awarded the Presern Fund Award for painting in 1993 for his exhibition at the Obalne galerije Piran. He lives and works in Koper.
Andraz Šalamun is the brother of the poet Tomaz Salamun.
umjetnički utjecaji
ANDRAŽ ŠALAMUN utjecao je na:
Na ANDRAŽ ŠALAMUN utjecali su: