LADISLAV NOVÁK
-0001. - -0001.
Biografija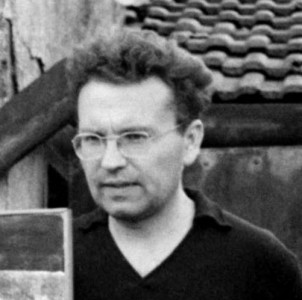 Ladislav Novák (1925, Turnov – 1999, Třebíč) was a Czechoslovakian artist who created in the media of drawing, collage, concrete poetry and sound poetry.
During high school, he met Vítězslav Nezval. Novák studied history at Charles University in Prague from 1945 to 1950. With Jiří Kolář and Josef Hiršal, he was a member of the first Czech experimental poetic group. In 1979, he was banned from working in the Czech Republic. He worked as a secondary school teacher but kept highly informed on the current developments in the art world. 
Since 1962, Ladislav Novák has been constantly focused on discovering new creative approaches that included various modifications of artistic, literary and musical principles. He was highly engaged with sound and experimental poetry, which some claim to be a reaction to the political situation of the time. In the field of art, he often applied the technique of collage and alchemy, the main essence of which is the distortion of the original printed image by chemical means. Novák's poems were often modelled as onomatopoeic, square in form. He would invalidate some segments collage the others. In the visual arts, he developed the techniques of alchemage (chemically treating reproductions of pictures) and froissage (interpreting the creased lines made at random by crumpling paper).
umjetnički utjecaji
LADISLAV NOVÁK utjecao je na:
Na LADISLAV NOVÁK utjecali su: