Biografija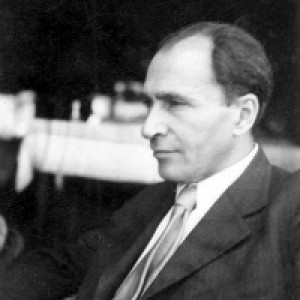 Tibor Déry (Budapest, 1894 – 1977) was a Hungarian writer and poet.
He graduated from the Budapest Academy of Commerce in 1991 and studied for a year in St. Gallen. After the First World War, he joined the Communist Party. During the brief Hungarian Soviet Republic, he became a member of the Directorate. Following the fall of the Republic, he was arrested but was released quickly. With his wife Olga, he emigrated in Vienna in 1920, in 1924 to Paris, and 1926 to Perugia. In this period he wrote Surrealist poems and prose works and completed his avant-garde play Az óriáscsecsemő. In 1926 he returned to Budapest, where he became an editor of the journal Dokumentum and translated literary works from German, French, English, and Italian.
In 1934, he participated in the Austrian Civil War as a member of the Schutzbund, after which, he was forced to flee to Spain. He returned to Hungary in 1935. During the right-wing Horthy regime, he was imprisoned several times. For translating André Gide's Retour de l'U.R.S.S., he spent two months in jail. In this period, he wrote what is often considered his most remarkable novel, A befejezetlen mondat. Following the German occupation, he was forced into hiding. In 1945, he rejoined the Communist Party and was elected to the leadership of the Hungarian Writers' Union. Over the next few years, many of his previously unpublished works were issued.
In 1956, along with György Lukács and Gyula Háy, he was expelled from the Party for criticizing its leadership. Later that year, he became a spokesman for the Revolutionary government. When the revolution was quashed, in 1957, he was sentenced to nine years in prison. That sentence was suspended in 1961, and he received a full amnesty in 1963.
umjetnički utjecaji
TIBOR DÉRY utjecao je na:
Na TIBOR DÉRY utjecali su: