RENATE BERTLMANN
-0001. - -0001.
Biografija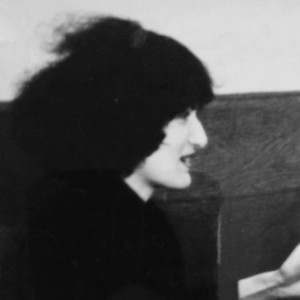 Renate Bertlmann (1943, Vienna) is one of the leading Austrian feminist avant-garde artists. Her work focuses on love, gender, sexuality, and exploration of social relations and kitsch.
Bertlmann started her studies in 1964, studying painting, conservation, and technology at the Academy of Fine Art in Vienna from 1964 to 1970. For twelve years, starting in 1970, she taught composition techniques, still-life drawing and various painting techniques at the Academy. She worked and contributed to the journal published by AUF – Aktion Unabhängiger Frauen. With Linda Christanell, she founded the BC-Collective, where they worked in experimental film.
Bertlmann works in many media, including painting, drawing, collage, photography, sculpture and performance. She raises issues of masculinity and femininity, sexuality, relationships between men and women, and communication. The maxim that defines her practice, with its three parts -pornography, irony, and utopia – is "Amo, ergo sum ".
Some of her works include photo-series' Verwandlungen (1969), Messerbrüste (1975), Zärtliche Pantomime and Zärtliche Berührungen (1976), performance Deflorazione in 14 Stazioni (1977), Die Schwangere Braut mit dem Klingelbeutel (1978) and others. One of her most recognizable series includes latex teats and inflated condoms, representing the masculine and feminine.
umjetnički utjecaji
RENATE BERTLMANN utjecao je na:
Na RENATE BERTLMANN utjecali su: