PAWEŁ KWIEK
-0001. - -0001.
Biografija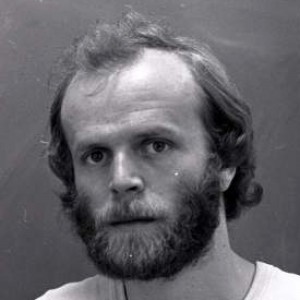 Paweł Kwiek (1951, Warsaw) is a polish Neo-Avant-garde artist who works in experimental film, photo series, actions and painting. He is the co-founder of the Film Form Workshop.
Kwiek graduated from the Leon Schiller National Higher School of Film, Television and Theatre PWSFTviT in Łódź, Department of Direction of Photography and Television Production in 1973. Later, from 1977 to 1978, he lectured at the same institution.
Paweł Kwiek is one of the co-founders of the Film Form Workshop (with Wojciech Bruszewski, Józef Robakowski, Andrzej Różycki, Zbigniew Rybczyński). The group was based in Łódź and active 1970 – 1977. Disappointed in the traditional film school curriculum, they wanted to break cinematic conventions and set a place between cinema and contemporary art.
Kwiek is one of the first Polish artists involved with experimental film. One of his notable works is Twarz, 1971, which criticised the regime of the first Secretary of the Polish Communist Party. Working with his brother Przemysław Kwiek, Zofia Kulik and Jan S. Wojciechowski, Paweł Kwiek create the film Forma otwarta, 1971, ispired by the work of Oskar Hansen. In 1974, he made Video A (Studio Situation), in which he was standing in front of the camera during a live broadcast at the TVP 2 Television studio. Some of his other films are 1, 2, 3… ćwiczenia operatorskie, 1972; Komentarz, 1972; Ja + telefon, 1972; Video C, 1975; Kanał informacji, 1978. The film Solidarne czekanie, 1980, made with Jacek Jozwiak, was created during the strike at the Film School, from which he was expelled the following year.
He also creates in the media of photography, actions and drawing. He authored numerous manifestos.
Since the 1980s, his art departed into spiritualism.
umjetnički utjecaji
PAWEŁ KWIEK utjecao je na:
Na PAWEŁ KWIEK utjecali su: