Biografija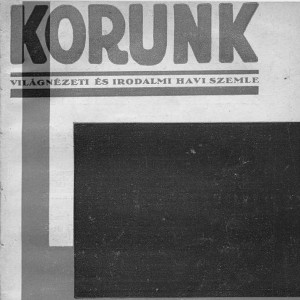 Korunk (Our Age in English) is a Hungarian language monthly cultural-literary-scientific magazine. It was founded in Cluj-Napoca, Romania by Laszlo Dienes in 1926. The magazine publishing is divided into three stages – the first stage lasting from 1926 to 1940, then from 1957 to 1989, and the third stage starting in 1990.
Dienes came to Romania as a political emigrant with György Bölöni in 1919. They started the daily newspaper Bukaresti Hírlap in January 1921. He was a member of an editorial board, literary critic and journalist, with polemical and educated texts.
Laszlo Dienes edited three of the fifteen volumes of the first Korunk, and two and a half with Gábor Gaál, who became editor-in-chief in 1929. The first issue was published in February 1926, as "A Monthly Ideological Gazette". The publication was supported by other Hungarian emigrants, such as Lajos Hatvany.