GÉZA PERNECZKY
-0001. - -0001.
Biografija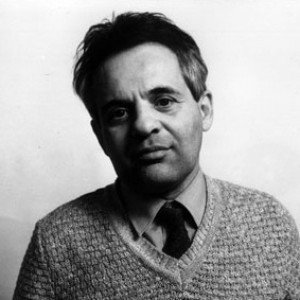 Géza Perneczky (1936, Keszthely) is one of the Hungarian Neo-Avant-garde conceptual art's key protagonists.
In 1957 he graduated from the piano and choirmaster department at the Bartók Béla Music Academy in Budapest. From 1957 to 1962 he studied art history and Hungarian language and literature at the Loránd Eötvös Science University (ELTE) in Budapest. From 1962 on he was an editor at the Hungary Art Publishing House and worked as an art critic.
Perneczky's work can be divided into several categories, the most prominent being conceptual photography. He created artists' books between 1973 and 1974. He would distribute the artists' books in A4 folders with eight works on sheets on paper. His use of rubber stamps is seen in his conceptual works created mostly on A4 sheets of paper.
Some of his photographic series include Identification Programme (1971), Concepts Like Commentary (1971), Art Balls (1971), the Yes-No series of works (1971 – 1972), Art Bubble (1972), Snail Action (1972) and others. Perneczky's use of mirrors is constitutive for his photographic work, which at the same time represents a mirror image of art in its time. From 1987 to 1994 Perneczky created The Story of the Colorful Ribbons, a series of conceptual book-objects made from wood, cardboard and ribbons. From 1984 he became increasingly interested in painting, creating a large body of works titled String Pictures (on canvas, paper, and woodworks).
In 1970, he moved to Cologne. From 1973 he took part more intensively in the Post-Fluxus movements, created Stamp Art, Mail Art, Artist's Books.
umjetnički utjecaji
GÉZA PERNECZKY utjecao je na:
Na GÉZA PERNECZKY utjecali su: